Premese Makueni Academy
Premese Makueni Academy started 1996 in Wote Township as Premese Junior Academy catering for Early Childhood Education from 2.5 years to 5 years (Baby Class, Nursery and Pre-School). Our Early Childhood Education is based on Montessori Method of Teaching which is practical in nature. Montessori Method of approach to learning is geared towards imparting holistic education that develops children's reading and writing skills as well as nurturing their talents and moral values from that tender age.
CHARACTER & DISCIPLINE IS EVERYTHING
We envision becoming nationally competitive centers of academic excellence, which churn out into the society astute leaders of integrity who are socially and emotionally integrated and competent.
In collaboration with like-minded individuals and institutions, we aspire to impart to our students holistic, competence-based education that nurtures talents and instills Christian moral values.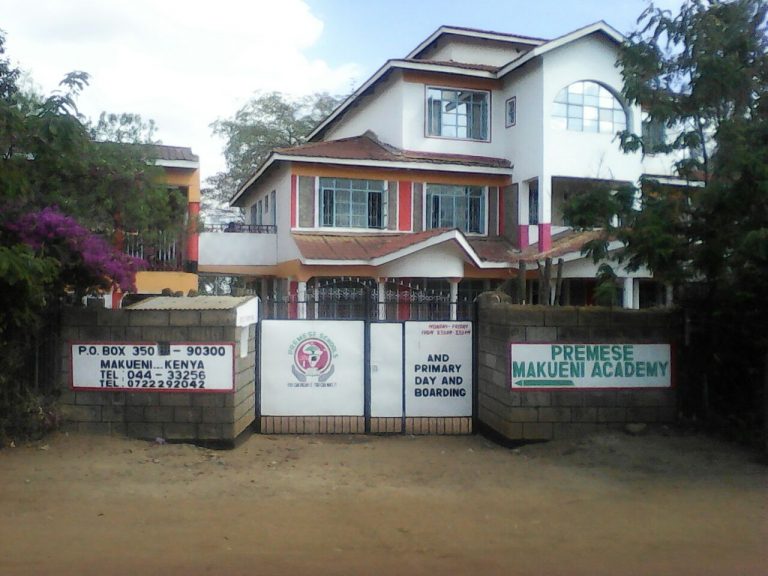 BRING YOUR CHILD TODAY
Premese Makueni Academy is currently a full primary school with classes from Baby Class to Std.8. We have academically sound and well trained, experienced teachers. This is a school managed under christian principles. The Directors of Premese Schools are teachers by training and educationists by profession.
Why us?
Premese Makueni Academy is known for its brilliant performance over the years. It has led Makueni District and County for consecutive years in KCPE. For instance,  in 2013 it attained a mean-score of 404 marks in KCPE to lead in Makueni County and to rank among the top 10 schools in the Country. In 2014 the mean score was 408 marks (there was no ranking this time in the Country as per the directive of the Ministry of Education). In 2015 we ranked top in the county and 7 in the country with a meanscore of 407.5
Graduation of Premese Makueni Academy PP2s year July 2021
Premese Makueni Music Festival 2023