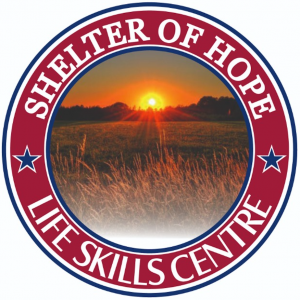 SHELTER OF HOPE LIFE SKILLS CENTRE   
(Attaining Personal, Family & Community Wellbeing)
A Project of Premese Africa Development Institute
How the interest in the launching of 'Shelter of Hope' developed
Our interest in starting this service for the youth and young adults was triggered by the rampant rate of unemployment in our country exacerbated by the effects of COVID-19 in 2020. Even though we aim to target both men and women, it is a fact that girl child happens to have been the most devastated by the unfortunate realities of COVID-19. These include the effects of containment measures that led to universal closure of schools in Kenya from March 2020. The idleness of teenagers and youth out of school led to country-wide escalation of crime among youth. It was reported that casual sex among some youth was rampant leading to increase in sexually transmitted infections including HIV-AIDS. Unwanted teenage pregnancies and early marriages rose in unprecedented proportions. According to Plan International (June 2020), Machakos alone had 4,000 school-age girl pregnancies between January and May 2020. The total in the country was 151,433 with Nairobi county leading with 11,795 teenage pregnancies in the same period (www.afidep.org). Some these were victims of rape. That's how motivation and ability for women to aspire to pursue more prestigious and ambitious careers is derailed. As a result, they become susceptible to wounded adult life.  
Option for training in career skills are also more limited for girls as compared to boys. Cultural bias and prejudice tend to dissuade girl-child from enrolling to train in most technical skills which are considered a preserve of men (boy-child). These include motor vehicle engineering, wood work, construction industry, electrical engineering, computer engineering and such like lucrative skills which attract employment more easily, both salaried and self-employment. Besides, the challenges associated with the management of periodic menstrual cycle lead to high rate of school dropout amongst girls. Some of the few employment opportunities available for girl-child are in food industry (such as in hotels and eateries), beauty and fashion industry (saloons) and nursing among others. Some few will be found in the more prestigious careers such as law.
"Ordinary men and women are governed by laws, rules and regulations but great men and women of integrity are governed by their moral conscience' (Source unknown)
MOVING FORWARD
 We encourage our youth, both girls and boys, to ensure they join colleges or technical institutions that equip them with technical skill that will take them through life without financial hardships. These so-called blue-collar skills may be considered inferior compared to prestigious professional training such as in legal profession, piloting, engineering, medicine, surgery as well as academia among others. Come to think of it, none of these professionals can lead a decent life without the input of artisans who will fix their houses and office structures for them. For instance, all of them will need formal suits made by fashion designers. A pilot will need to put on appropriate suit to climb into the cockpit, a medical doctor will be recognised in their appropriate attire made by a tailor, etc. Moreover, all of them will require befitting housing constructed by a mason, with water pipes and electrical wiring installed and maintained by plumbers and electricians respectively. When their expensive Mercedes-Benzes and Limousines break down with mechanical problems, they will call upon motor vehicle mechanics to fix them.
Nevertheless, the artisan's choice of their area of training should be made with great care on the basis of skills on high demand in their location of operation. These artisan skills include, among others, electrical wiring and electronics; plumbing; carpentry and joinery; masonry; painting; fine art; signwriting; tiling; solar lighting installation; fashion industry (includes tailoring and broidery); motor vehicle wiring; motor mechanics; shoe cobbling; ceiling roofs; barber and hairdressing skills; beauty-industry; fashion-industry; driving and many more such-like skills.     
Our Motto:
We believe: Character and Self-Discipline is Everything (Jishinde Ushinde Maishani)
Our Vision:
A healthy society where all its members are actively engaged in leading productive and dignified life of mutual interdependence.
Our Mission:
Shelter of Hope Life Skills Centre is a service motivated by altruistic social motives. We aspire to offer ON-LINE TRAINING for out of school youth, trained artisans and college and university graduates to equip them with soft human skills intended to add value to their current and potential future careers. This is intended to make them more easily employable, both in salaried employment and self-employment.
Training for personal transformation of values and attitudes towards perfection of our services in society
We target ages 14 to 30 years. This training will be packaged to last a maximum of two weeks per module. Modules will be availed both in soft copies through emails and e-learning platforms or alternatively through hard-copy manuals posted to the learners. Each Module will have a continuous assessment test attached to it. A student will be required to sit for the continuous assessment test (CAT) at home after reading the module and send back to us for marking and award of a commensurate certificate.
Such certificates of soft human skills will benefit the holders in their current work place as they practice what they will already have learned. They will also be bound to benefit as they present themselves to potential employers who will quickly notice the additional human skills they will have covered as listed in their certificates. Such certificates will add value to the current and future technical and academic skills the job-seeker will possess from institutions of higher learning and technical training.    
Why we have chosen to focus on soft human skills specifically  
An article dated 15.09.2020, and which featured on Opera News, send a shock wave across the country. It was titled: "Certificates, Diplomas and Degrees of Doubt: What Current Employers Are Looking For". In this article, Ms. M. Muendi, argued that unemployment among Kenyans and especially the youth graduating from institutions of higher learning each year has been a challenge for years now. Graduates with Diploma's, degrees and Masters qualifications have been forced to engage in menial jobs to cater for their day to day needs despite being equipped with knowledge and technical skills from their areas of study. This is worse for graduates of academic subjects more than graduates of technical skills.  
The article further pointed out the existence of what was termed as 'Degrees'  and 'Diplomas of Doubt'. It argues that such qualifications exacerbated the plight of different Kenyans who even after working hard in university failed to land their dream jobs. It should be understood here that it is not the skills attained in the institutions of higher learning and certified through these degrees and diplomas that are in doubt. No. It is rather what more should have been covered to prepare these graduates better for the job market.
Speaking to NTV's Rosie Wangui, the Chief Executive Officer of the Federation of Kenya Employers, Mrs. Jacqueline Mugo, is reported to have claimed that employers were using a lot of resources to (re)train the graduates who completed their studies before they were assigned the jobs. Mugo went on to disclose that employers look for the learning institutions one attended and the curriculum one has gone through, but far from the technical skills most employers are looking for an applicant who has GOOD ATTITUDE to the job opportunity.
She mentioned other qualities employers are looking for besides technical skills. These are SOFT SKILLS in terms of communication, writing skills, respect, discipline, how one fits in a team, how one takes up corrections from seniors, an applicant who is able to go beyond the call of duty and share out creative ideas, ability to complete a task, one who can be trusted to deliver a certain assignment before the deadline and without having to be followed-up; just to mention but a few. Emphasis on these soft skills will go a long way to bridge that gap between the needs of the labour market and the graduates.
We believe: character and credibility are everything there is
It has been established beyond doubt that employee productivity in any given organisation will largely depend on staff attitude and values much more than the technical skills they possess. According to research by Harvard and Stanford Universities, 85% of the reasons a person gets a job and keeps it is due to attitude and only 15% is due to professional knowledge or technical skills they may have. (Source: Kumekucha Amua Newsletter, November/December, 2001, p. 12 – Catholic Justice and Peace Commission/NCCK, Nairobi).
Similarly, a wise man once admonished employers who seek to interview with intention to hire great employees to look for three things: Intelligence (Aptitude); Competence (Skill); and Integrity (Credibility). He warned that an employee who misses the last quality, will use the first two qualities to kill the employer's enterprise.
MODULES ON OFFER ON-LINE & BY DISTANCE LEARNING  
         ➤ Modern Leadership Models
         ➤ Interpersonal Communication and Team-Building Skills
         ➤ Job-creation Prospects and Problems  
         ➤ Option for Salaried Employment  
         ➤ Conflict Management and Negotiation Techniques
         ➤ Managing Depression, Identityy Crisis Anxiety and Stress
         ➤ Time Management for Efficiency  
         ➤ Enhancing Self-esteem (Building Self-Confidence)
         ➤ Milestones of Human and Personality Development
         ➤ Dealing with Child Abuse (Sexual, Physical, Psycho-Emotional)
         ➤ Basic Family Therapy
         ➤ Trust-Building in Groups
         ➤ Taming Our Ego and Humble Creating Demeanor
         ➤ Counselling Skills
         ➤ Agroforestry and Management of Tree Nursery Seedlings.
Apprenticeship placements: This pertains to referrals and placements of jobless trainees into organisations where they are likely to be assimilated into employment after their talents are proven. The organisation selected for placement will depend on trainee's area of interest or training. Some will be placed and possibly employed into our Premese Schools.    
'Better a patient man than a warrior, a man who controls his temper than one who conquers a city' (Proverbs 16:32).
"To conquer oneself is a greater victory than to conquer thousands in a battle field". (Dalai Lama)  
'The greatest gifts you can give your loved ones are the roots of responsibility and the wings of independence'. Denis Whitley     
CONTACT US ON:
Tel. 0728957164
Email: premese2014@gmail.com
Website: www.premesecolleges.ac.ke